Hey guys, hope you all are having a great day! For this long weekend, I decided to post my Anticipated Releases of 2015. I am not really likely to read them as soon as they come out, but I will read them! This list is in order when the books come out this year. :D Let me know below what books you are excited for that are out, and what you have maybe already read! :D
All the Bright Places by Jennifer Niven
already out January 6th, 2015
388 pages
Theodore Finch is fascinated by death, and he constantly thinks of ways he might kill himself. But each time, something good, no matter how small, stops him.

Violet Markey lives for the future, counting the days until graduation, when she can escape her Indiana town and her aching grief in the wake of her sister's recent death.

When Finch and Violet meet on the ledge of the bell tower at school, it's unclear who saves whom. And when they pair up on a project to discover the "natural wonders" of their state, both Finch and Violet make more important discoveries: It's only with Violet that Finch can be himself—a weird, funny, live-out-loud guy who's not such a freak after all. And it's only with Finch that Violet can forget to count away the days and start living them. But as Violet's world grows, Finch's begins to shrink.
Apparently, this book already has the movie rights signed! I think this is a nice read for young adult and contemporary and since this is a stand-alone, why not give it a try?
Fairest by Marissa Meyer (Lunar Chronicles Prequel)
already out January 27th, 2015
222 pages
Mirror, mirror on the wall,
Who is the fairest of them all?

Fans of the Lunar Chronicles know Queen Levana as a ruler who uses her "glamour" to gain power. But long before she crossed paths with Cinder, Scarlet, and Cress, Levana lived a very different story – a story that has never been told . . . until now.
I have to admit, I was not the biggest fan of Fairest coming out before Winter, but I realized that in order to keep my sanity, I have to read something written by Marissa Meyer!
My Heart and Other Black Holes by Jasmine Warga
already out February 10th, 2015
320 pages
Sixteen-year-old physics nerd Aysel is obsessed with plotting her own death. With a mother who can barely look at her without wincing, classmates who whisper behind her back, and a father whose violent crime rocked her small town, Aysel is ready to turn her potential energy into nothingness.

There's only one problem: she's not sure she has the courage to do it alone. But once she discovers a website with a section called Suicide Partners, Aysel's convinced she's found her solution: a teen boy with the username FrozenRobot (aka Roman) who's haunted by a family tragedy is looking for a partner.

Even though Aysel and Roman have nothing in common, they slowly start to fill in each other's broken lives. But as their suicide pact becomes more concrete, Aysel begins to question whether she really wants to go through with it. Ultimately, she must choose between wanting to die or trying to convince Roman to live so they can discover the potential of their energy together. Except that Roman may not be so easy to convince.
I have to read this. I really feel like this book is an inner character developing book. You guys know I am a sucker for those kinds of books! :D I just hope this does NOT end with a sad ending . . . :/
The Glass Arrow by Kristen Simmons
already out February 10th, 2015
336 pages
The Handmaid's Tale meets Blood Red Road in Glass Arrow, the story of Aya, who lives with a small group of women on the run from the men who hunt them, men who want to auction off breeding rights to the highest bidder.

In a world where females are scarce and are hunted, then bought and sold at market for their breeding rights, 15-year old Aya has learned how to hide. With a ragtag bunch of other women and girls, she has successfully avoided capture and eked out a nomadic but free existence in the mountains. But when Aya's luck runs out and she's caught by a group of businessmen on a hunting expedition, fighting to survive takes on a whole new meaning.
As much as the YA genre is really big, I have to admit, we need feminism. I am tired of reading about YA characters who say they can fight, and then let their love interests save the day, or completely lose their own character over their new found love. I really hope this story is about a character who is her own self. Really have big expectations for this one! :D
Red Queen by Victorian Aveyard (Red Queen Trilogy #1)
already out February 10th, 2015
320 pages
The poverty stricken Reds are commoners, living under the rule of the Silvers, elite warriors with god-like powers.

To Mare Barrow, a 17-year-old Red girl from The Stilts, it looks like nothing will ever change.

Mare finds herself working in the Silver Palace, at the centre of
those she hates the most. She quickly discovers that, despite her red blood, she possesses a deadly power of her own. One that threatens to destroy Silver control.

But power is a dangerous game. And in this world divided by blood, who will win?
OMG. Guys, I am so exicted! But I really wish that people would stop telling me that they think I should not read this. It is kind of irritating. It's okay of no one likes this, but don't force me not to read it. I will decide on my own opinion if it's good or not. :( Anyway . . . sorry about that (by the way, that wasn't about anyone here) I am still excited!
The Last Time We Say Goodbye by Cynthia Hand
already out February 10th, 2015
400 pages
There's death all around us.
We just don't pay attention.
Until we do.

The last time Lex was happy, it was before. When she had a family that was whole. A boyfriend she loved. Friends who didn't look at her like she might break down at any moment.

Now she's just the girl whose brother killed himself. And it feels like that's all she'll ever be.

As Lex starts to put her life back together, she tries to block out what happened the night Tyler died. But there's a secret she hasn't told anyone-a text Tyler sent, that could have changed everything.

Lex's brother is gone. But Lex is about to discover that a ghost doesn't have to be real to keep you from moving on.

From New York Times bestselling author Cynthia Hand, The Last Time We Say Goodbye is a gorgeous and heart-wrenching story of love, loss, and letting go.
I feel like this book is going to be about a nice mystery twist kind of ending! I am really excited for this one!
A Darker Shade of Magic by V.E. Schwab (A Darker Shade of Magic #1)
releasing February 24th, 2015
400 pages
Kell is one of the last Travelers—rare magicians who choose a parallel universe to visit.

Grey London is dirty, boring, lacks magic, ruled by mad King George. Red London is where life and magic are revered, and the Maresh Dynasty presides over a flourishing empire. White London is ruled by whoever has murdered their way to the throne. People fight to control magic, and the magic fights back, draining the city to its very bones. Once there was Black London - but no one speaks of that now.

Officially, Kell is the Red Traveler, personal ambassador and adopted Prince of Red London, carrying the monthly correspondences between royals of each London. Unofficially, Kell smuggles for those willing to pay for even a glimpse of a world they'll never see. This dangerous hobby sets him up for accidental treason. Fleeing into Grey London, Kell runs afoul of Delilah Bard, a cut-purse with lofty aspirations. She robs him, saves him from a dangerous enemy, then forces him to another world for her 'proper adventure'.

But perilous magic is afoot, and treachery lurks at every turn. To save all of the worlds, Kell and Lila will first need to stay alive — trickier than they hoped.
OMG TRAVELLING IN PARALLEL UNIVERSES! Does it sound weird if I say that I have never heard of this before? Never read a book about it, so that was weird. I feel like there are more books out on this topic and that I should have read this from before.
Also, what is it with YA 2015 books being all Red! Darrow is a Red, the Red Queen, this girl is the Red Traveller, Taylor Swift came out with Red a while ago. Does everyone love the color red or something?
Vanishing Girls by Lauren Oliver
releasing March 10th, 2015
368 pages
Dara and Nick used to be inseparable, but that was before the accident that left Dara's beautiful face scarred and the two sisters totally estranged. When Dara vanishes on her birthday, Nick thinks Dara is just playing around. But another girl, nine-year-old Madeline Snow, has vanished, too, and Nick becomes increasingly convinced that the two disappearances are linked. Now Nick has to find her sister, before it's too late.

In this edgy and compelling novel, Lauren Oliver creates a world of intrigue, loss, and suspicion as two sisters search to find themselves, and each other.
So many books this year about siblings becoming separated, it's kind of creeping me out. As you know, I am a huge fan of suspense and YA, combine the two together, and I will gladly read! :D I've also read Delirium by Lauren Oliver, and her prose is extremely impressive. So I am both excited for this novel, and have high writing expectations! :D
An Ember in the Ashes by Saba Tahir
releasing April 28th, 2015
443 pages
Set in a terrifyingly brutal Rome-like world, An Ember in the Ashes is an epic fantasy debut about an orphan fighting for her family and a soldier fighting for his freedom. It's a story that's literally burning to be told.

LAIA is a Scholar living under the iron-fisted rule of the Martial Empire. When her brother is arrested for treason, Laia goes undercover as a slave at the empire's greatest military academy in exchange for assistance from rebel Scholars who claim that they will help to save her brother from execution.

ELIAS is the academy's finest soldier—and secretly, its most unwilling. Elias is considering deserting the military, but before he can, he's ordered to participate in a ruthless contest to choose the next Martial emperor.

When Laia and Elias's paths cross at the academy, they find that their destinies are more intertwined than either could have imagined and that their choices will change the future of the empire itself.
If anyone is still confused to why I am planning to read this book, then go read the synopsis again. :) ROME-LIKE. Roman history has always fascinated me. :)
Crimson Bound by Rosamund Hodge
releasing May 5th, 2015
448 pages
When Rachelle was fifteen she was good—apprenticed to her aunt and in training to protect her village from dark magic. But she was also reckless— straying from the forest path in search of a way to free her world from the threat of eternal darkness. After an illicit meeting goes dreadfully wrong, Rachelle is forced to make a terrible choice that binds her to the very evil she had hoped to defeat.

Three years later, Rachelle has given her life to serving the realm, fighting deadly creatures in an effort to atone. When the king orders her to guard his son Armand—the man she hates most—Rachelle forces Armand to help her find the legendary sword that might save their world. As the two become unexpected allies, they uncover far-reaching conspiracies, hidden magic, and a love that may be their undoing. In a palace built on unbelievable wealth and dangerous secrets, can Rachelle discover the truth and stop the fall of endless night?

Inspired by the classic fairy tale Little Red Riding Hood, Crimson Bound is an exhilarating tale of darkness, love, and redemption.
Okay, some problems I had were with the cover. If this book is not set in the Cruel Beauty world (it is mentioned) then why is the cover like Cruel Beauty? I think this cover is pretty but it fools people with their expectations. That's the only problem. I AM EXCITED ABOUT THIS. I read Cruel Beauty, and I loved it, so excited for this one!
Queen of Shadows by Sarah J Maas (Throne of Glass #4)
releasing September 1st, 2015
576 pages
Sarah J. Maas's New York Times bestselling Throne of Glass series reaches new heights in this sweeping fourth volume.

Everyone Celaena Sardothien loves has been taken from her. But she's at last returned to the empire—for vengeance, to rescue her once-glorious kingdom, and to confront the shadows of her past . . .

She will fight for her cousin, a warrior prepared to die just to see her again. She will fight for her friend, a young man trapped in an unspeakable prison. And she will fight for her people, enslaved to a brutal king and awaiting their lost queen's triumphant return.

Celaena's epic journey has captured the hearts and imaginations of millions across the globe. This fourth volume will hold readers rapt as Celaena's story builds to a passionate, agonizing crescendo that might just shatter her world.
One problem with this synopsis. Celeana sweetheart, I love you, but you need to get the effing idea of of your head that Chaol doesn't matter. I understand that he made a mistake, but the truth is, you were part of that mistake too. So if you can forgive yourself then you need to stop holding grudges. Seriously. Chaol needs saving too. Just effing save him!
GOD.
Hopefully the issues between Chaol and Celaena are resolved. :/
Winter by Marissa Meyer (Lunar Chronicles #4)
releasing November 10th, 2015
800 pages
Here is the stunning conclusion to the national bestselling Lunar Chronicles, inspired by Snow White.

When Princess Winter was thirteen, the rumor around the Lunar court was that her glamour would soon be even more breathtaking than that of her stepmother, Queen Levana. In a fit of jealousy, Levana disfigured Winter. Four years later, Winter has sworn off the use of her glamour altogether. Despite her scars, Winter's natural beauty, her grace, and her gentleness are winning admiration from the Lunar people that no amount of mind-control could achieve.

Winter despises her stepmother, but has never dreamed of standing up to her. That is, until she realizes that she may be the only one with the power to confront the queen.

Can Cinder, Prince Kai, Scarlet, Wolf, Cress, Thorne, Princess Winter, and the palace guard Jacin find their happily ever afters? Fans will LOVE this amazing conclusion to the series.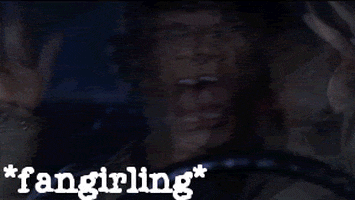 And that's it! My super-duper long list of some great reads coming out in 2015! I am very excited! Like I said before, let me know if you are excited for any books and what you think about the ones I've posted here!
Thanks for reading my very-super-humongous-overly-exaggerated-post (see what I did there) guys! Hope you enjoy your long weekend (if you guys have yours this week) and until the next post! :D