Hi guys! I hope you're having a great day and this is my review to the final book in the His Fair Assassin Trilogy, Mortal Heart written by Robin LaFevers.
Annith has watched her gifted sisters at the convent come and go, carrying out their dark dealings in the name of St. Mortain, patiently awaiting her own turn to serve Death. But her worst fears are realized when she discovers she is being groomed by the abbess as a Seeress, to be forever sequestered in the rock and stone womb of the convent. Feeling sorely betrayed, Annith decides to strike out on her own.

She has spent her whole life training to be an assassin. Just because the convent has changed its mind doesn't mean she has...
W-O-W. This book . . . that was a bold ending there, LaFevers decided to do. It is easy enough to say that each book is not the same. Grave Mercy was more political, Dark Triumph was more of a thrilling and personal story, and finally, Mortal Heart is more about the fantasy world that LaFevers has created in this trilogy. I think each part was greatly portrayed in every book and that easily makes this series one of my all-time favorites.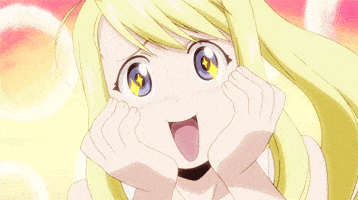 To start off, the first ten to thirteen chapters were kind of slow for me. But then, once we got to explore the world of His Fair Assassin, a lot of questions became answered about the convents, the Nine, and a bit more about the fantasy of this world.
There were so many points in the second half that made me giddy. Literally, I was on the floor laughing because I was so excited about the number of points that were never answered but finally were in this book! It was so exciting how Ismae-Duval and Sybella-Beast's relationships were portrayed from a third perspective! And the sisterly relationship between Sybella, Annith, and Ismae is so heart warming that I already knew from Grave Mercy that these three would never leave one another out of some misunderstanding. They've been through a lot of things together for them to separate like that.
There were a lot of things I had suspicions about, but they seemed too good to be true. I was actually right about some of them, and not others. But it was still exciting to read about!
(show spoiler)
The ending was just so cute and cheesy and fantastic and bold. Needless to say, this series is recommended to everyone I know. Okay, never mind. If you like Historical Fiction then you will love this, and this is actually the first Historical Fiction series I've ever read. I think anyone who wants to give this a try should start with His Fair Assassin and anyone who needs to read more needs to read His Fair Assassin because this series is smart and bold. This series does have fantasy, but it's not overwhelming. Really give this a try!
Thanks for reading my review guys, and hope you have a great day! Until the next review! :D