My touch is lethal
My touch is power
Juliette hasn't touched anyone in exactly 264 days.
The last time she did, it was an accident, but The Reestablishment locked her up for murder. No one knows why Juliette's touch is fatal. As long as she doesn't hurt anyone else, no one really cares. The world is too busy crumbling to pieces to pay attention to a 17-year-old girl. Diseases are destroying the population, food is hard to find, birds don't fly anymore, and the clouds are the wrong color.
The Reestablishment said their way was the only way to fix things, so they threw Juliette in a cell. Now so many people are dead that the survivors are whispering war – and The Reestablishment has changed its mind. Maybe Juliette is more than a tortured soul stuffed into a poisonous body. Maybe she's exactly what they need right now.
Juliette has to make a choice: Be a weapon. Or be a warrior.
This book is the best thing weirdest thing I've ever read.
We meet Juliette when she's crying "being brave" in her cellar room. She has to room with a boy named Adam. True love INSTALOVE. Juliette then learns that she has been watched and studied the entire time and that she can choose to be a warrior or a weapon.
This book has some weird stuff going on if I want a main character to end up with the villain. We all know what happened LAST TIME this occurred *cough cough* The Grisha *cough cough*
I liked the idea of a whole dictatorship. But there isn't really a lot of actual world-building, it's more of a character building. I don't know. I do know that Juliette annoyed me quite the bit. QUITE.
There are 400 cotton balls caught in my windpipe.

It takes 5 years to walk to the elevator. 15 more to ride it up. I'm a million years old by the time I walk into my room.
I swear to God. There were moments in the book where I guess Adam was in "extreme danger" but I could hardly care less about him. I cared more about his little ten-year-old brother James. Adam is so ridiculous at times, without meeting Juliette for 3 years he suddenly loves her more than anything?!
'Nah.' He shakes his head. 'You've got a sexy voice. Makes everything you say sound naughty.'

Adam stands up so suddenly he nearly knocks over the coffee table.
Kenji is the one with the brains here:
'Maybe you should back the hell off and let her speak for herself.'
AND DON'T GET ME STARTED ON SOME OTHER PEOPLE IN THIS BOOK.
'Touché, Mr. Castle.'

A pause. 'Are you French, Ms. Ferrars?'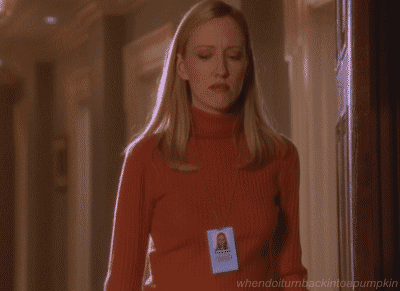 I didn't like the characters. But I really liked the story. And I'm hoping that the next book will be much better than this. We don't really get to see much more on the Reestablishment, just more of Juliette not deciding whether or not to make out with Adam or defend herself.
Juliette could be a much better person, but right now, I don't blame her. I feel like she just loves loving Adam. She doesn't really love him. Maybe it's just me.
Overall, Shatter Me is an okay book that could turn into something great! There were some cringe worthy moments in here, but I got over that and got invested into the story pretty quickly. So, yes, I am continuing on with the next book, Unravel Me as soon as I can!
Thanks for reading my review guys, and hope you have a great day! :D