"There are only two reasons a non-seer would see a spirit on St. Mark's Eve," Neeve said. "Either you're his true love . . . or you killed him."
It is freezing in the churchyard, even before the dead arrive.
Every year, Blue Sargent stands next to her clairvoyant mother as the soon-to-be dead walk past. Blue herself never sees them—not until this year, when a boy emerges from the dark and speaks directly to her.
His name is Gansey, and Blue soon discovers that he is a rich student at Aglionby, the local private school. Blue has a policy of staying away from Aglionby boys. Known as Raven Boys, they can only mean trouble.
But Blue is drawn to Gansey, in a way she can't entirely explain. He has it all—family money, good looks, devoted friends—but he's looking for much more than that. He is on a quest that has encompassed three other Raven Boys: Adam, the scholarship student who resents all the privilege around him; Ronan, the fierce soul who ranges from anger to despair; and Noah, the taciturn watcher of the four, who notices many things but says very little.
For as long as she can remember, Blue has been warned that she will cause her true love to die. She never thought this would be a problem. But now, as her life becomes caught up in the strange and sinister world of the Raven Boys, she's not so sure anymore.
Before I start this off, I would like to say that the blurb of the story is completely misleading! I was sitting here thinking, "Oh another romance with nothing paranormal . . ." But I was completely wrong! So, for those of you hesitant because this seems like a book focused on the romance and the rich stereotyping—don't listen to that, you should really read this!
This book was quite the surprise! It does not center around the romance or this "curse" around Blue AT ALL! It's amazing! :D
We meet the "Raven Boys" and Blue separately. I thought that it was nice, because the book isn't really told from Blue's point of view. Also, I think that Maggie Stiefvater writes in third person much better (compared to previous works I've read by her).
This book is more of groundwork in the beginning. There was a lot of setting, and for the first one hundred-ish pages, I had to force myself to read this. And then we really got to know the characters, and the confusion went away, and then—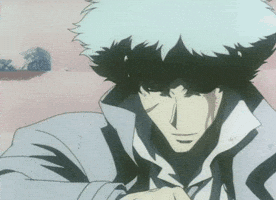 These people don't fit into stereotypes at all! Which was really refreshing, considering the fact that at times, I would completely forget these boys are supposed to be rich—and then Adam would snap at Gansey and I'd remember that he's supposed to be rich again.
"Adam had once told Gansey, "Rags to riches isn't a story anyone wants to hear until after it's done."
The friendship dynamic between these boys (Gansey, Ronan, Noah . . . and Adam) was great to read about. These guys have each others backs! And I always knew that no matter what situation each boy was put into, they would always get out of it! :D
"They were always walking away from him. But he never seemed able to walk away from them."
An urban fantasy/folklore book with realistic characters, nice setting, the best situations, and many many plot twists (not many many, just a little too much for my poor feels)?! YES.
"In the end, he was nobody to Adam, he was nobody to Ronan. Adam spit his words back at him and Ronan squandered however many second chances he gave him. Gansey was just a guy with a lot of stuff and a hole inside him that chewed away more of his heart every year."
Overall, The Raven Boys is a great book that every single one of you people need to read! If you haven't read this, then read it now! I would recommend this to anyone who's read Stiefvater before, because this was quite the amazing leap! Great read! :D I will be starting The Dream Thieves probably tomorrow . . .
Thanks for reading everyone! And hope you have a great day! :D