WHAT IF FOLLOWING HER HEART MEANS ROSE COULD LOSE HER BEST FRIEND FOREVER?
Lissa Dragomir is a Moroi princess: a mortal vampire with a rare gift for harnessing the earth's magic. She must be protected at all times from Strigoi; the fiercest vampires - the ones who never die. The powerful blend of human and vampire blood that flows through Rose Hathaway, Lissa's best friend, makes her a Dhampir. Rose is dedicated to a dangerous life of protecting Lissa from the Strigoi, who are hell-bent on making Lissa one of them.
Rose knows it is forbidden to love another guardian. Her best friend, Lissa - the last Dragomir princess - must always come first. Unfortunately, when it comes to gorgeous Dimitri Belikov, some rules are meant to be broken...
Then a strange darkness begins to grow in Rose's mind, and ghostly shadows warn of a terrible evil drawing nearer to the Academy's iron gates. The immortal undead are closing in, and they want vengeance for the lives Rose has stolen. In a heart-stopping battle to rival her worst nightmares, Rose will have to choose between life, love, and the two people who matter most... but will her choice mean that only one can survive?
WHAT THE HELL?! WHAT KIND OF ENDING IS THAT?!?!?!?!?!?!?!?!?!?!?! I KNEW IT! I WAS FANGIRLING SO HARD AND I WAS LIKE: Oh wow, this is so good now! SO THEN THE AUTHOR WROTE THE END AND I AM DEAD.
Sorry, I have the next book thankfully, but then my brother took my iPad. So it then came to my mind that instead of crying I should probably write up a review for this book. *wipes tears*
This is, hands down, my most favorite book in the series so far! But that ending . . . what happens?!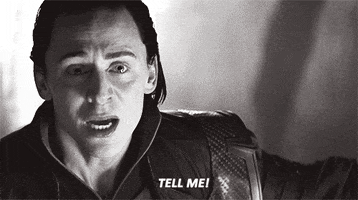 What's painful is KNOWING I can read the next book RIGHT NOW. But, my brother—NO. NO. I will finish my review for this book.
Okay, so this book has also decided my love for Rose Hathaway. While she is a flawed character, she has really proven that her qualities are much more dominant, and she has really grown as a character, and a guardian so far in the series! Rose really doesn't care what people think about her, she never lets it get in the way of anything! :D So, huge bonus for me there!
I think that the character conflicts were shown pretty great too! Rose-Christian HOLY hell do they make a kick-butt team! Rose-Dimitri (I'm DYING PEOPLE! AHHHH! *creepy smile*)! And, unfortunately, Rose-Lissa did break my heart, which made me more mad when my brother took the—by God, I need to stop doing that.
I never knew how problematic the Strigoi issue could turn out to be! It wasn't until the second half where things started turning deadly. Also, I never knew how helpful the Shadow Kissed would play out in this story! It was pretty cool! But, at the same time, we need to read on ahead to know what happens next.
Also: TWO WORDS. Adrian Ivashkov. He's mine. :D (Like, Dimitri is also mine, but Adrian is actually MINE mine, cause I have to share Dimitri)
"He stepped back and threw his arms out.

"I'm always crazy around you Rose. Here, I'm going to write an impromptu poem for you."

He tipped his head back and shouted to the sky:

"Rose is in red

But never in blue

Sharp as a thorn

Fights like one too."
"You, know I'm the Queen's favorite great nephew, Well, yeah I'm her only great nephew, but that's not important, I'd still be her favorite..."
"My cigarettes and I are going outside. At least they show me respect."
I'M STILL NOT OVER THE ENDING.
(show spoiler)
Overall, Shadow Kiss is my favorite book in the series so far! I want to say SO much more, but I'm so hungover! I was really getting the feels in this one! It is SO KICK-BUTT guys, this series is REALLY starting to pick up, and the books are really easy to get through! I would recommend this to people who haven't read a whole lot of Vampire stuff and want to try something new!
I NEED to start the next book either tonight before going to bed or first thing when I wake up in the morning!
Thanks for reading my review guys! Hope you have a great day! Until the next one! :D