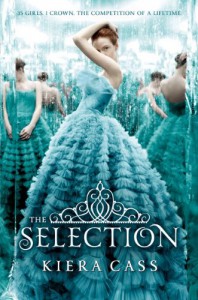 Wow . . .
True love is usually the most inconvenient kind.
Okay, so, I had no expectations from this book. I actually expected to detest the main character throughout the entire book. I mean, I was uncomfortable with some things from the premise. I mean: the main character's name is America Singer for crying out loud. But—it was surprisingly easy to get used to, so props to the author Kiera Cass for that. Also, the fact that this was compared to The Hunger Games by Suzanne Collins . . . like, no.
And when I say no, I don't mean because it was pulled off wrong, I mean because The Selection and The Hunger Games are MUCH different from one another. America doesn't really need to win, she's forced to enter the competition because of her family's financial needs. She also is recently heartbroken. So, no, not The Hunger Games. But . . . I enjoyed this. I feel like this was much needed after the rollercoaster book I just read.
To start off, with the basic premise of this book centering around The Selection: girls are chosen from different caste systems to be married off to the Prince. Our main character is right down in the middle of the caste system at number Five, the category of entertainers. I thought this competition was justified, in the way it was explained. Only, some rules felt really biased. Apparently, you have to be a virgin to qualify, but if any time during the competition the Prince would like to spend time with you, he's more than welcome!
America was really frustrating though! Like, her justifications for her feelings and decisions were so weird and pointless! I don't hate her, she's okay and fine. But, honestly, if I were America, I would be handling decisions way more differently.
"No, I'm not choosing him or you. I'm choosing me."
Don't worry, guys, she's just kidding.
I also hated Aspen as a love interest, which is why I'm rooting for Maxon! I mean, Maxon is different from other love interests, but he's so much better than Aspen. Imagine your boyfriend works hard all day and you guys meet up. You use your OWN money and buy and cook him a fantastic dinner because sometimes he can't eat. Are you expecting lots of undying love and gratitude? Or this:
"America, I'm supposed to be providing for you. It's humiliating for me to come here and have you do all this for me."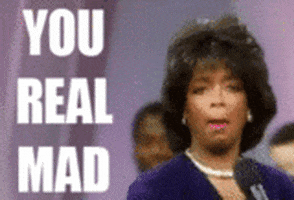 LIKE IT IS HER MONEY AND SHE WILL SPEND IT THE WAY SHE WANTS!!! And then he has the nerve to reach the Palace as her personal guard and then choose to kiss her after sneaking into her room—by the way, that's forbidden.
I REALLY want to learn more on the rebels! Maybe we'll find out something more about them in the upcoming books? Because they sound really interesting, so far we haven't actually seen a rebel.
I enjoyed this book, but I felt like I would've been in love with this if I were younger. It is really enjoyable, but maybe I should've read this a couple of years ago? But, I still do like this. This is REALLY easy to read, it's light and fluffy and definitely a guilty pleasure.
Overall, you should pick up The Selection if you want some light reading and want to find your next guilty pleasure! It's not the kickbutt series you're looking for, instead it's like watching TV with the intriguing drama! So, recommended to those of you that don't mind some light, fun reading! And I am literally going to post this, and get on with The Elite.
Thanks for reading my review, guys, and hope you all have a great day! :D Until the next one!