Please don't think that this book is bad based on my rating. I just want to clarify a few things.
First off, I read The Kiss of Deception a month ago, and I'd thought that this series is going to be a duology at the time that I'd read it. Of course, after listening to what some of my friends thought about this book I'd figured it out. So, after the ending of The Kiss of Deception, I was expecting The Heart of Betrayal to have a bunch of twists and turns, and political planning based on the way the first book was written.
Of course, I was wrong.
Basically (in my point of view of course) NOTHING happens for a good 60% of the book. N-O-T-H-I-N-G. I was rereading a whole bunch of passages because I would space out a whole lot in between reading that randomest things. Because we'd have a chapter from Lia's point of view about her "game-playing" (literally winning a card game to get back at someone); then we'd have a chapter from Rafe's point of view at how he admires Lia. THEN we'd have a chapter from Kaden's point of view at how he admires Lia. And then we have a chapter from Pauline's point of view of how she admires and misses Lia. Where's the holy text that sings Lia's praises?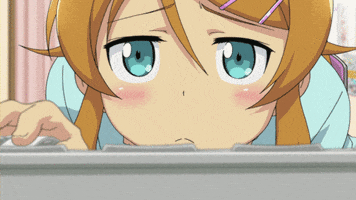 If the entire book—or, you know what, at least half—was like the last 30% of this book, maybe I'd be giving this a mind-blowing 4.5 or 5 star rating. But, considering my boredom, nah.
And, OMG. This was literally the book at a certain point: Oh my goodness! My betrayal, his betrayal, their betrayal, our betrayal, like girl, eff it. You do what you gotta do. But no. See, this is the difference in Lia and some of my all-time female leads that can't fight.
Now, Lia doesn't have a bad personality, I just feel like she's worshipped far too much. I admire Lia for not wanting to play scapegoat and all that stuff and running away from her wedding in the first book. She also puts first things first, and has a bigger brain than Rafe and Kaden. But, she wasn't really doing anything for the people until, like, the very end.
But then again, I'm not sure what to expect from the next book after the ending of this one.
I think I like the world-building and writing style of this series best. That's where Mary E. Pearson shines best. :D
Overall, if you enjoyed The Kiss of Deception, then you may love this. If you're looking for a fast-paced book that has non-stop action then this probably isn't the book you're looking for. It has great world-building and writing style; but the characters and the plot-pacing really hold this book back for me. And, I've decided to read the next and final book in this series out of curiosity. :)
So, thanks for reading my review everyone! Hope you have a great day and until the next one! :D