Hey guys! Hope you're all having a great day so far! Top 5 Wednesday is created by Lainey from gingerreadslainey and to view the official page, you can click here.
I've been really bad at keeping up with Top 5 Wednesday so far, but like I said in my resolutions, I'll try to follow it to the best of my abilities. :D So, let's begin! This week's topic is: Favorite Fandoms!
number five
Tribute (The Hunger Games Fandom)
I used to be a hardcore Tribute back in the day when I'd first read The Hunger Games trilogy, and even when the first two movies came out! But then I read Mockingjay and watched Part One and Two of the movies, and dystopia became a huge hype so all of that just ruined it for me. I am still a fan but I don't consider myself a huge enough fan to be part of the fanbase anymore. I do miss the way things used to be, though (which is why I included this in here …)!
number four
EXO-L (The EXO Fandom)
Personally, I don't like being called an EXO-L, I wanted to be an EXOtic, but whatever (Sehun is my fave!). I'm pretty new to this fandom, since I used to be generally a KPop fan but I've been really addicted to their music lately, so it's hard for me not to listen. And I keep watching their shows and searching videos with them so I am obsessed!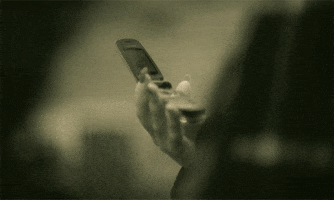 number three
Daydreamer (Adele Fandom)

For some reason, I hate sad songs but Adele is an exception. I still listen to Set Fire to the Rain and hum Rolling in the Deep! I am obsessed with Adele and honestly everyday that it took for Hello to come out was a physical pain for me! And then when it did, I died!
number two
Potterhead (Harry Potter Fandom)
Obviously this had to be on the list. As slow as I am for reading the books in this series, it isn't really that overhyped and I wish that I had read it before. Anything that is related to Harry Potter makes me SQUEAL! And if my number one wasn't my number one . . . I'd choose being a Potterhead.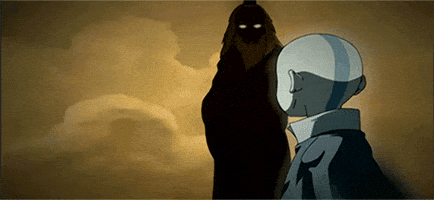 number one
Avatard (Avatar: The Last Airbender Fandom)
I'm sorry to all you Tributes, and Potterheads, and Daydreamers, and Twi-hards, and all you fanbases for things I fangirl over. But nothing in this entire world to this date since I was 5 years old, beat Avatar. I have been, am, and always will be an Avatard! I was 5 years old when I started watching Avatar and I'm telling you that that show changed my life. To this day it's a tradition for me and my brother to watch Avatar over Christmas and in the New Year.
Even though it's a kids show, it's one of the best shows of all time (in my humble opinion) SO GO WATCH IT NOW IF YOU HAVEN'T!
Thanks for reading, guys! It's been a long time since I've done a Top 5 Wednesday and it's my goal to keep up with them now!
Thanks for reading and until the next one!